---
{{item.currency}}
{{pricing}}
---
---
{{item.currency}}
{{pricing}}
{{item.currency}} {{item.normalPrice}}
---
{{item.currency}} {{pricing}} - Out of Stock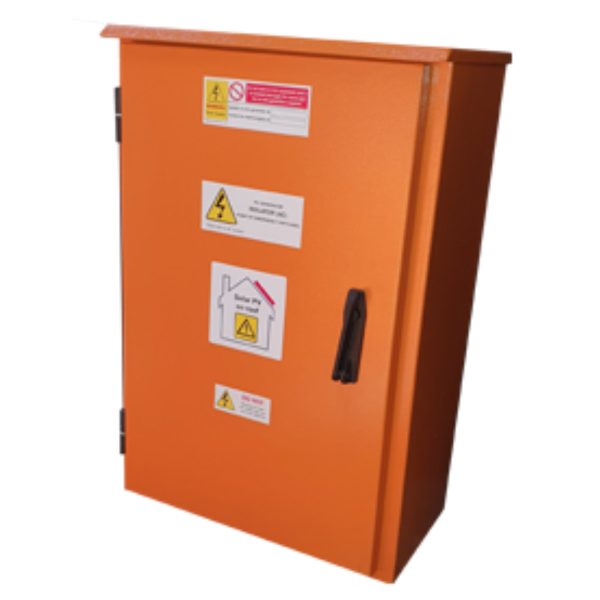 PROTECTION BOX 1 INPUTS 60KW – 1 OUTPUT 125A
Sku: ACDB-60-125A
rotect your whole commercial system from AC surges with one box.
The AC Protection box is to be used as the protection between 1 grid-connected inverter and the utility grid.
The AC Protection box is designed to protect the input to the inverter with the built in AC surge protection device and to protect the inverter from any potential cable fault that may occur between the output of the inverter and the point of common coupling with the grid.
The AC combiner board is also fitted with a power quality meter that displays information about the system such as Grid voltage, grid frequency, phase and system current (inverter output), Power factor, active and reactive power values.
1 Input, rated at 125A.
Maximum input cable size: 35mm2
125A output breaker rating
AC Surge protection rating: 10kA
IP65 rated for external use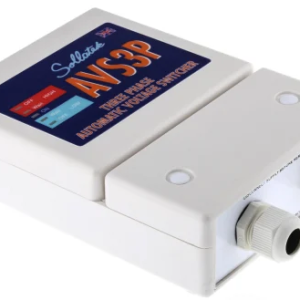 AVS 3-PHASE (AUTOMATIC VOLTAGE SWITCHER
Sku: AVS-3P
Low power (under-voltage) will damage any refrigeration appliance's compressor and High Power (Over voltage) will damage any electrical or electronic equipment. The AVS30 is the most complete power protection device combining over-voltage, under-voltage, power-back surges and spikes/surge protection. Additionally, there is a delay when power returns to normal. This will ensure that the appliance is not switched on-off repeatedly during fluctuations nor it is subjected to a massive surge normally experienced when power returns after power cuts. Also accommodating a start up / inrush current of 110Amps.
Furthermore, the Sollatek AVS30 Micro version has enhanced features allowing the user to set the delay time and monitoring the state of the voltage. Suitable for all domestic and industrial applications.
Protect against:
High voltage
Low voltage
Spikes/surges
Powerbacks surges
Loss Of Neutral (LoN)
Ideal for:
Air conditioners
Large fridge/freezers
Whole office
Complete circuits
Max power: 30 amps
Wait time: User adjustable from 10 seconds and 10 minute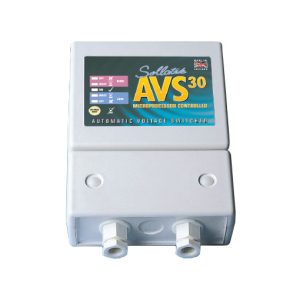 AVS30- OVER & UNDER VOLTAGE PROTECTION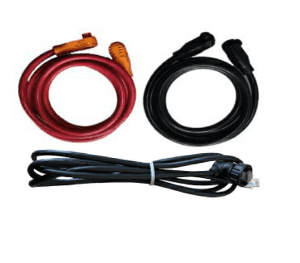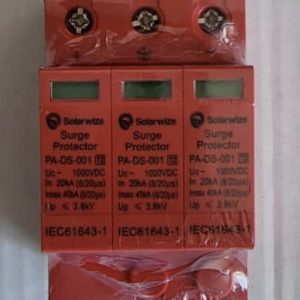 SOLARWIZE 40A TRI POLE SURGE PROTECTOR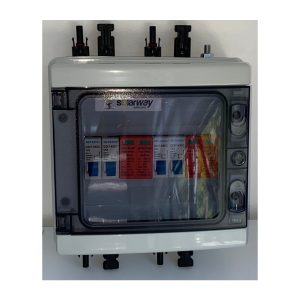 PV COMBINER 2_IN/2_OUT OUTDOOR 1P65 600V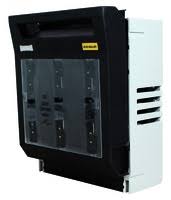 DC BATTERY ISOLATOR WITH 125A FUSES
Sku: NH-125A-1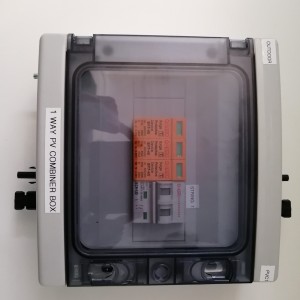 PV COMBINER 1_IN/1_OUT OUTDOOR 1P65 600V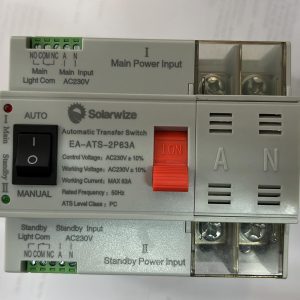 AUTO CHANGEOVER 2-POLE SINGLE PHASE
Sku: SW-63A-2P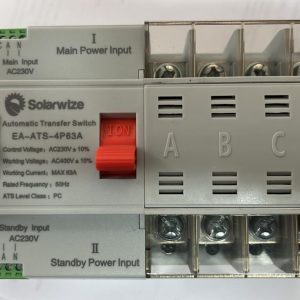 AUTO CHANGEOVER 4-POLE 3 PHASE
Sku: SW-63A-4P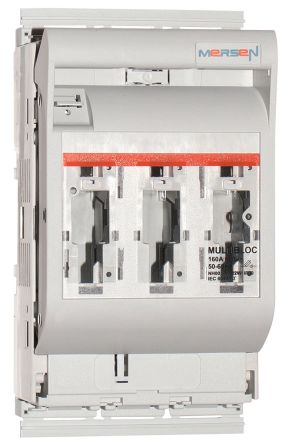 MERSEN BATTERY ISOLATOR 250A
Sku: NH-250A
The production programme of MULTIBLOC® series 00.ST8 battery isolator comprises NH fuse switch disconnectors for 250A.
They are designed for bottom fitting/panel installation and are available in single pole, double pole and quadruple pole units.
For installation of MULTIBLOC® NH fuse switch disconnectors in distribution units with central cover, respective covers are used to obtain a uniform profile in height and length.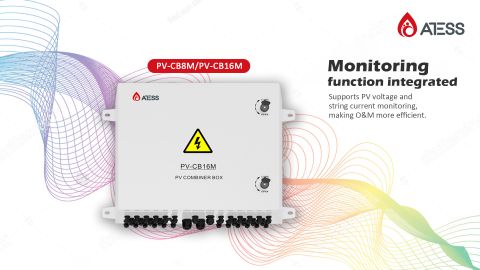 ATESS 8-STRING PV COMBINER BOX
ATESS 16-STRING PV COMBINER BOX
Sku: AT-16STR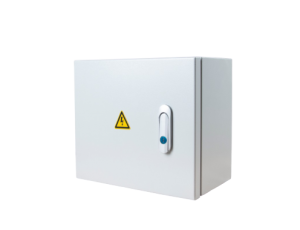 METAL BOX 2-WAY PV COMBINER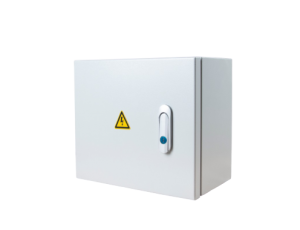 METAL BOX 3-WAY PV COMBINER
Sku: SW-PVC-3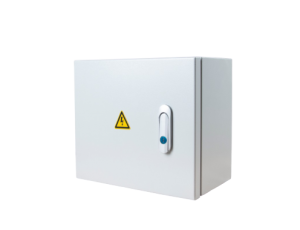 METAL BOX 4-WAY PV COMBI
Sku: SW-PVC-4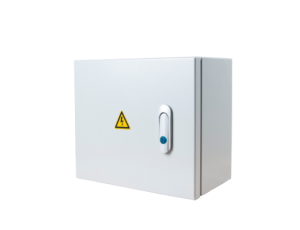 METAL BOX 6-WAY PV COMBINER
A PV combiner box is used to bring together the output DC current of the PV array. It will combine the same solar panels in series to form a PV Array, supporting the use of photovoltaic grid-connected inverter to constitute a complete photovoltaic system.